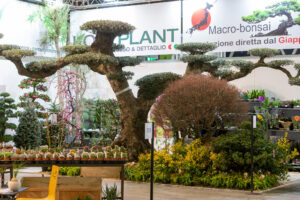 Tuscany, Liguria, Sicily, Lombardy, Lazio, Puglia, Emilia-Romagna, Veneto and Piedmont lead the rankings of Italian regions with the highest production value in national horticulture, which in 2021 has grown by 5% from the previous year.
The value, which corresponds to 2.8 billion euro (4.6% of base price production in Italian agriculture), is the highest one recorded in recent years.
According Eurostat, the total value of European production in 2021, including flower bulbs and nursery plants, has been 20 billion euro, of which almost 7 billion came from The Netherlands.
70% of Italian export goes to France, The Netherlands, Germany, United Kingdom and Switzerland.
The Netherlands (75%), Germany, Spain and Belgium, instead, are the main import countries for Italy.